I get a child-like glee whenever PP drops reveals.
I guess I should acknowledge this guy too: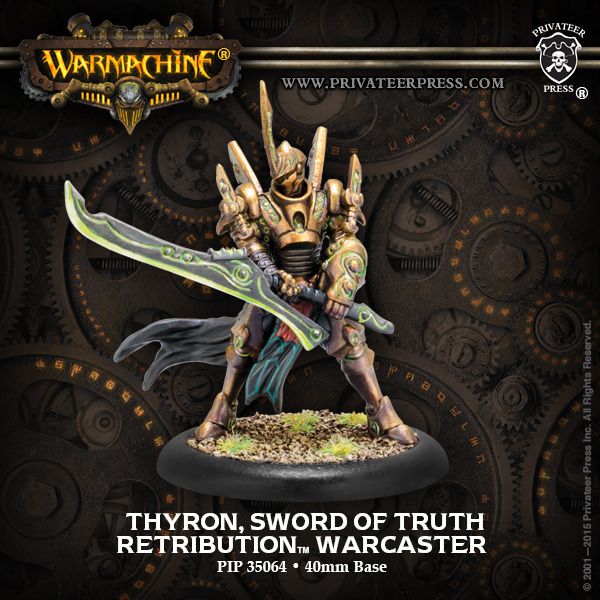 Ret caster on a medium base? What a tough guy. Guess its a good thing they spoiled he'd have Martial Discipline on the Primecast; won't trip up on Halbadiers or Mage Hunters.
More relevant to the factions I play is the reveal of the Steelhead Merc, who may find places in Cryx lists if I decided to go down that path. Or heck, even down the Merc path seeing I got the stuff to start in that direction too. Also I was confused looking at the solo with the blue Cygnar armour, thought he was meant for that faction, but now see he's a Thamarite Merc solo rocking about in Cygnar gears.
Cheeky.
EDIT: the Meat Thresher apparently has been revealed too
( ゚ Д゚) WANT
EDIT 2:
GUZZIT