First and foremost, shoutouts to Chris Otton for being a TO of most awesomeness, Charlie St Clair for housing and hosting my yellow ass, my opponents over the weekend, and the crew from my own little shitty Shed club in Auckland. I had a fantastic time, and I hope I will have the chance to repay you all one way or another. Quick note; I'm an easy lay, so if you're that way inclined then wink wink nudge nudge *smooches* etc
Results for the event are over at
Thrallblacks
, so spoiler alert; I placed 10th out of 32. While I initially hoped for higher, I'm actually still happy with how things unfolded. Part of that is probably the sledging I copped for playing Skorne and not my better faction (Cryx). While this was all in jest, it did make me realise I was still trying to over-analyse my game, and that there is little point to stress in these circumstances. I want to push myself, sure, but anything beyond that is a waste of energy. As such, I've told myself that I should not hold as strict a criteria for my gaming year as restricting myself to Skorne. I'm happy to renege my initial 'Skorne 2015' stance, and play Cryx again if I so happen to feel like it. At this moment, I'm still having a tonne of fun developing lists and playing my Skorne, but I won't force things if it starts to feel like I'm pushing shit up hill.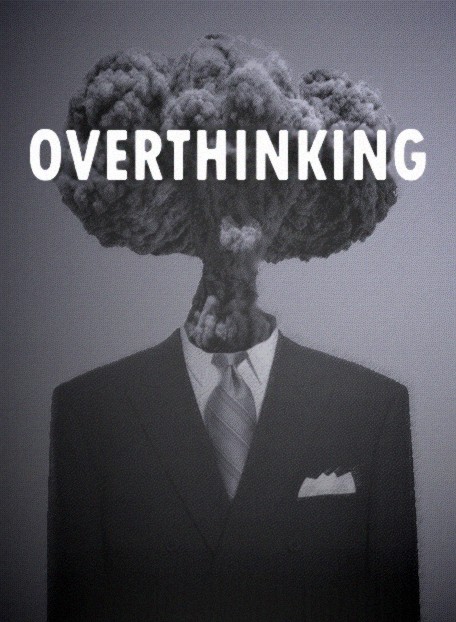 Within the context of playing my games over the weekend, I stuck with pXerxis and the Fist of Halaak. It was just the easiest choice to make, in a lot of cases the strongest drop, and once you're in the middle of an event where you don't have D&C conditions, I felt I just wanted to keep with him out of habit. Also, I got to say fist a lot. The games I had over the weekend were a real mixed bag in terms of the results and how they unfolded. My first round was against Tim Ward and his mercs, and he drew Ashlynn. I tried to get photos of all my opponents for the blog and posterity's sake, but forgot to do that with him.
So here's a photo of another Tim Ward:
With Ashlynn, Tim brought along a bunch of light jacks, some heavy jacks marshalled to Gun-mage units, Devil Dogs, and a bunch of misc solos. The match up against Fist was about as one-sided as you can get, and I think Tim admitted not really knowing what my force did. Getting the drop on his gun mages with my Incindiarii really started things off badly for him, with rockets hitting their targets and gutting the units. Shit just kept dying on his side, with very few loses on mine. A Beast Handler even managed to cap Anastasia Di Bray when she tried to ambush into my back field. When Ashlynn blew her stack trying to shank a single Cetratii (and failing), Tim called it. I'd like to say I gave a Tim a decent game, but I know what its like to go under the bus, and its sure as heck not pleasant.
My next game was against David 'Hooch' Brown from Christchurch, playing Legion.
He used his Rhyas tier to fan-fucking-tastic effect, pushing way into my side of the table and jamming me out of the scenario. That was the scariest thing for me, where I started to traffic jam myself in trying to sand paper away at his infantry, and he was up 3 CPs by the third turn. I started feeding troops into the zone, and hack my way through swordsmen, hex hunters and incubii, and made crucial mistakes in being too cagey with my warbeasts. They needed to push up into the zone to contest and tie up Dave's Scythean. Instead I held back and both Rhyas and her beast were able to find gaps to Xerxis to finish him. To date, Hooch and I have played two games against one another at events and he's won them both. I'll get him one day Hoochie boy *fist shaking etc*
While I couldn't fist David, Adam Oakson successfully fisted him the following round.
The following game saw me attempt to not be so timid against Peter Williamson's eKaya list.
The Tharn in that list pack way more of a punch than you'd be led to believe, as does a Feral with Forced Evo on it. Being braver with my Gladiator meant losing him top of 2. Doh. This game was a real grind, with the two of us swinging up opposing flanks to score in each other's zones, and sending in chaff to contest. The crux of the game came down to Peter being unable to finish off a Cetratii stopping him from scoring. I was able to pop his objective and score his zone after clearing it. From there he tried to keep me from scoring further with his Pureblood, a couple of Tharn, and jamming my own beast handlers, but Xerxis put the kaibosh on that by combo-smiting the Pureblood over some models before putting Fury onto Molik and letting him finish off the remainders. It was the closest and most hard fought game I had all weekend. And the one that firmly put to bed my doubts about including Molik Karn with Xerxis. His sheer damage output and his flexibility with side-step makes my loins tingle.
Day one came to an end, Nikola berated the rest of us for scoring 2-1 over BBQ, and I was feeling quite happy about things. Day 2 write up will be incoming soon.